It's 12pm and Kayrros Senior Analyst Laila El-Ashmawy is caught between three time zones, sitting in a phone booth in the Paris headquarters talking satellite imagery with Houston and Singapore. With an extensive background in energy and data that drove her career around the world, Laila searches through millions of crude oil inventory numbers, tank locations, and field production data to find the story that connects them.
"In some ways the data speak to you, and in other ways you go to the data looking for an answer. When there's a lot of market interest in a certain topic, we say 'OK, I have to find out what is going on. Everyone wants to know.' The other way to find a story is to systematically look at all of the data, and when you find something noteworthy, then you put all the pieces together to figure out what's happening on the ground," explained Laila.
Laila built her career on data, traveling from Mexico to Qatar to work in several big international organizations. Kayrros was intriguing as a place that leverages both ground truth data and market analyses, with the added element of being a unique new company with top-tier leadership.
"There were a lot of things that drew me to Kayrros. The two biggest attractions for me were first, that I wanted to be somewhere that I could grow my career where my growth and that of the organization could somehow be in parallel. I wanted to be somewhere where I was invested in the organization, and where I knew that the organization would be invested in me. That's very much how I felt as soon as the recruitment process began. You are made to feel very valuable. The second really big pull was that I was familiar with the leadership, coming from Schlumberger. I already had confidence in the driving force of Kayrros."
In the Paris headquarters on the rue la Fayette, a Haussmanian boulevard cutting through the center of Paris, scientists and engineers build unique algorithms to extract massive amounts of data from multiple streams. When the numbers come in, Laila heads to a corner of the office, puts on her headphones, turns on her favorite rap music, and starts writing.
"One of the beauties of Kayrros is that it's always moving very quickly. So I find myself wearing many hats depending on the day. I get publications from our analysis teams and try to dig into the different regions to come up with stories. As time goes by, I have more and more face-to-face interaction and discussion with customers about what I find. That's the best way that I can describe what I do."
In a company driven by data, the challenge is working out what the data mean, and their connection to real-world events… especially in the energy industry, which shapes economics and politics around the globe. This means drawing from inventory numbers, geographical coordinates, and production data to find the connections and the relationships behind them. Past experience plays a role in the process; balancing between working in a hard-hat as an oilfield engineer and as an analyst at the world's biggest energy agency gives Laila a strong guiding sense of how to ask the right questions.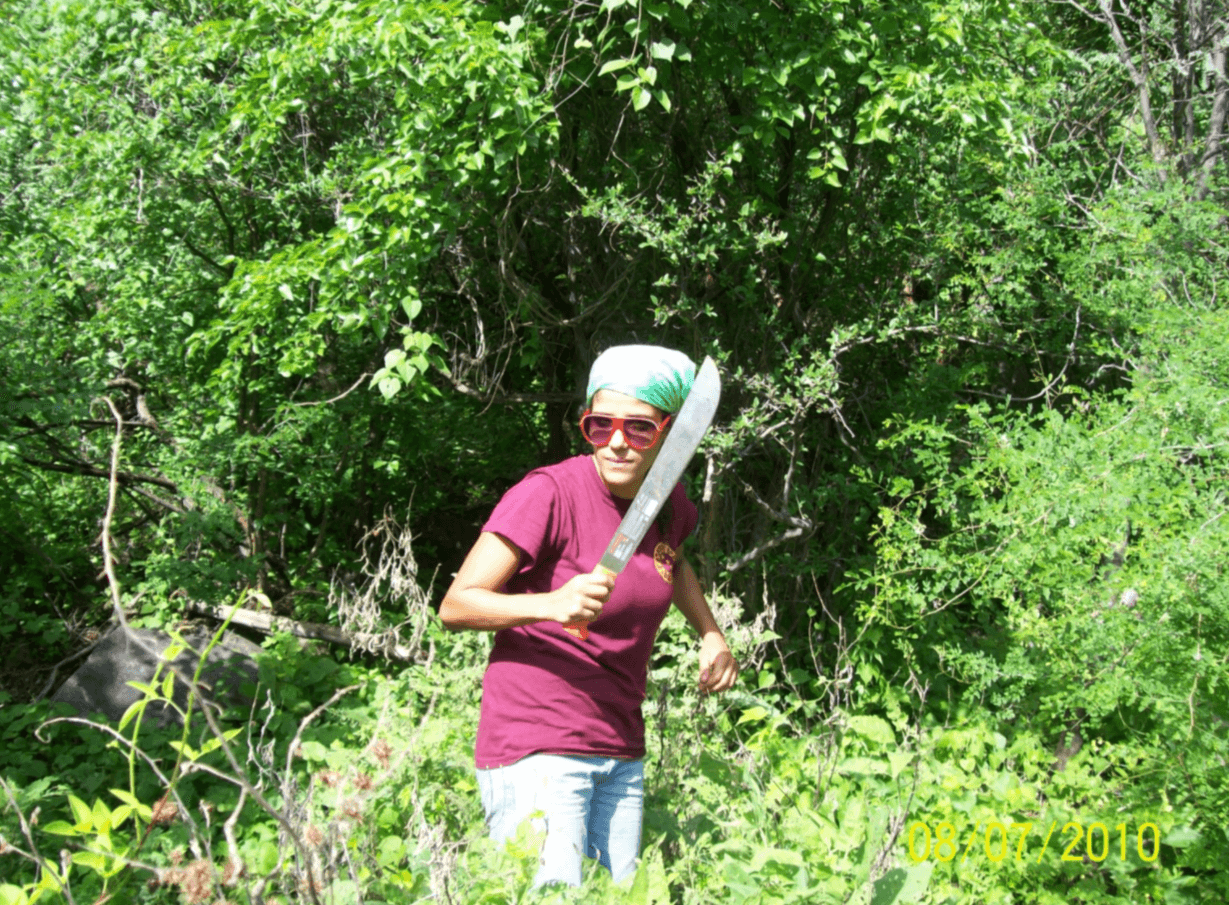 "I actually started my career with data. I began doing surface hydrology research, and was performing rainfall analysis over a small watershed in Mexico. I remember having to hike through this mountain range and download data from rain gauges. That was my first introduction to working with data," she recounts.
After completing a degree in civil engineering from Arizona State University, Laila joined Schlumberger, the world's biggest oilfield services company. Then, after working as a wireline engineer in the US Gulf of Mexico and in Qatar's gulf, it was time for another change of pace.
At Kayrros, Laila brings her skills to a variety of different platforms, drafting publications on global crude oil flows and updating customers on the responses to sudden supply-side disruptions.
"In three words, Kayrros is technology, creativity, and initiative. To be successful, you need to have technical skills first and foremost, a bit of creativity, and a lot of initiative," Laila said, before picking up a new phone call from Houston.