Just seven hours to put innovative ideas to the test under the rue La Fayette
On August 28, following "la rentrée" (the return) from summer vacation, Kayrros team members gathered in the basement of the Paris HQ to compete in the first-ever Kayrros Hackathon. The rules? Groups must include members from different areas across Kayrros, work on a project that would benefit the company — whether a new product design or app to connect coworkers for beer after work — and finish within seven hours.
"I think it was a pretty cool event at Kayrros. It gave us some time to do things that we wouldn't normally do, and work with people that we don't usually work with, so it was really interesting," said Junior Data Scientist Dorian Baudry.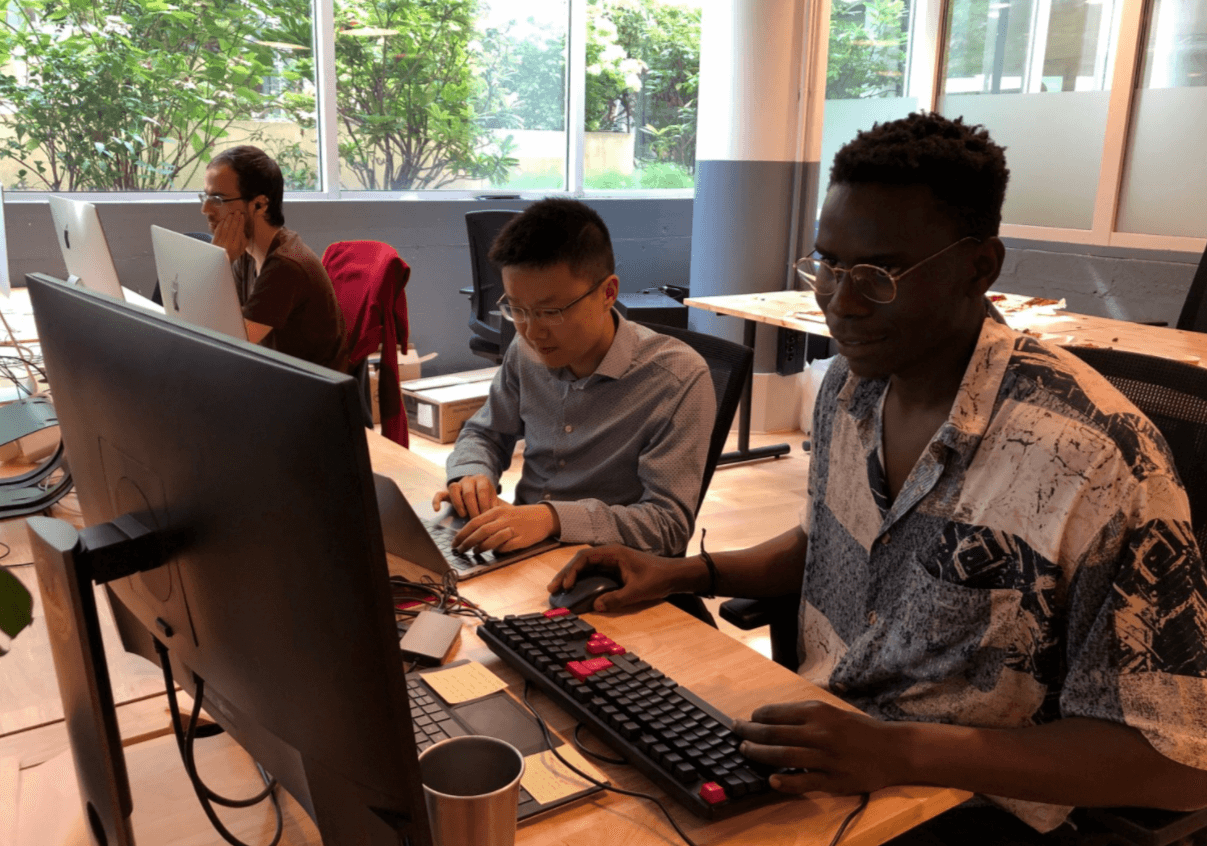 The event turned the office into an experimental lab, with new innovations developing by the hour as teams rushed to beat the clock. At the end of the competition, groups had five minutes to present their projects to the Kayrros senior management team, including President Antoine Rostand.
The result? The winning team designed a natural language processing algorithm to search through millions of news articles in near-realtime, and automatically categorize and store the articles to be later benchmarked against time series. Now, a short few weeks later, the tool is being tested by analysts at the company for potential use in commercial products.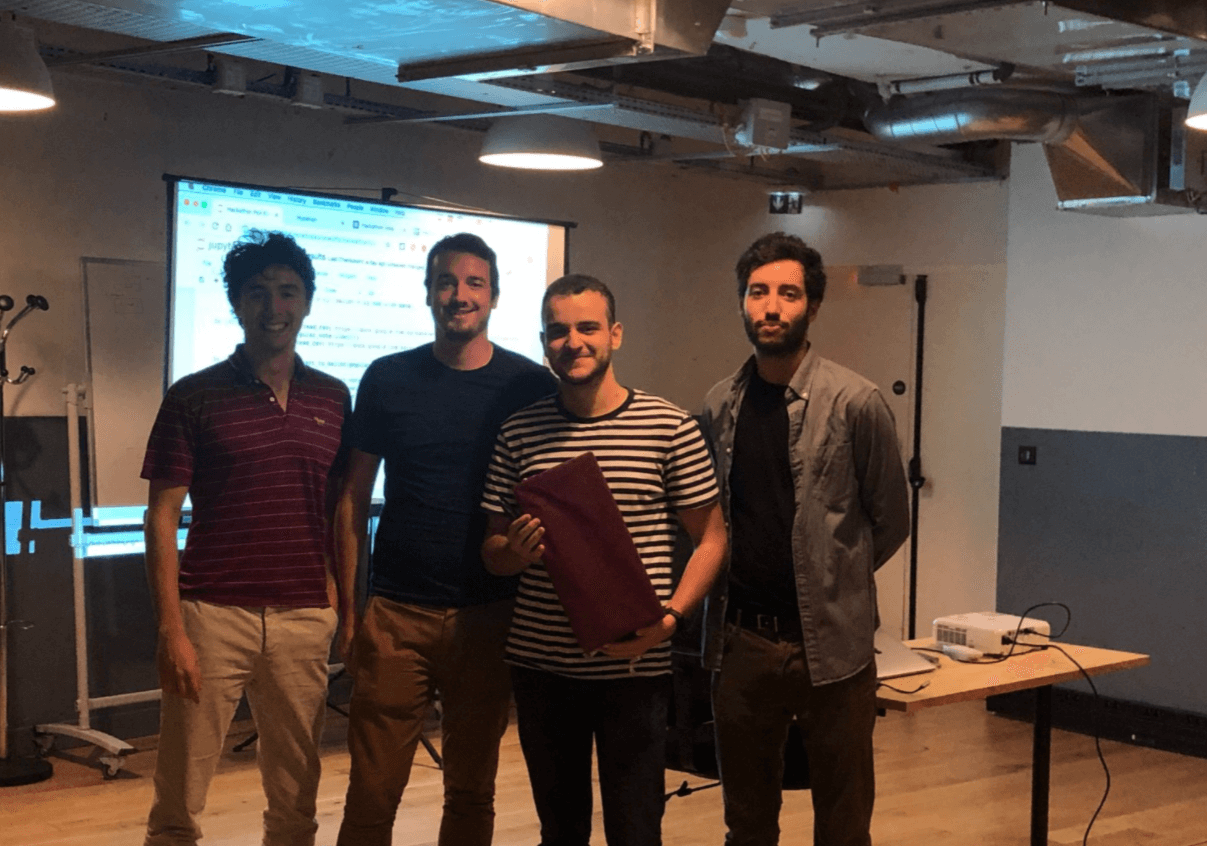 "It was a great way to start the project, since now we're already working on testing it with the analysts and collecting their feedback to make improvements. As interns, we don't always have this kind of exposure in our everyday jobs but now everyone knows what we do, which is pretty cool. We're looking forward to pushing this project further forward. We'll see what happens in the next few weeks," said Data Ops Intern Ahmed Lahlou Mimi.
Looking beyond the Hackathon projects, the event provided an opportunity to strengthen the Kayrros community by welcoming newcomers and connecting teams through the pursuit of learning something new. In a fast-paced work environment, allowing time and space to experiment is crucial to maintain the creativity that Kayrros strives to implement across the board, both on the business and personal level. Growth starts here.