Consolidation in the US tight oil patch had been a matter of mounting speculation since the onset of the Covid-19 pandemic and the Russian-Saudi price war. Newly reported deals give substance to these expectations and look set to reshape the shale industry's corporate and operational landscape. These include Devon's purchase of WPX, announced in late September: ConocoPhillips' acquisition of Concho, confirmed on October 19; and Pioneer Natural Resources' takeover of Parsley Energy, unveiled on October 20. Chevron's merger with Noble Energy, completed on October 5, also expands its tight oil footprint. This burst of M&A activity is reranking tight oil companies and will likely crank up the pressure on others to follow suit with their own deals. Conoco's Permian footprint is poised to multiply nearly eight times, lifting it to the second rank among the most active tight oil producers, while Devon jumps to fifth place not only boosting its Permian operations but expanding into the Williston where it is not currently active. Pioneer, already one of the top players, moves up a notch to third spot. Kayrros data on operating efficiencies and lease locations suggest that each merger has its own logic. The Conoco-Concho deal will thus primarily expand the buyer's Permian footprint, while efficiency gains look like a key motivation behind the Devon-WPX merger.
Conoco-Concho will become the second largest operator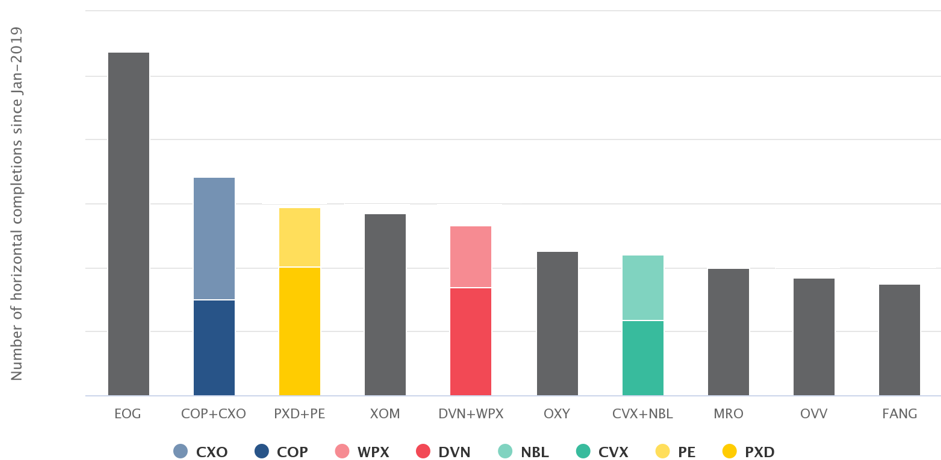 Figure 1. Tight oil completions by operator since January 2019 (Source: Kayrros)
Neither Devon nor WPX, nor for that matter ConocoPhillips or Concho, currently makes it to the top five most active US tight oil companies on its own. But the companies resulting from their respective mergers should jump near top of the list.
Conoco will multiply its Permian footprint eight times
Although COP is a much larger company overall than its target, it is considerably smaller in the prized Permian Basin, where Concho, a Permian pure play, is currently the largest operator. COP core tight oil activities are focused on the Eagle Ford, where it is currently the second most active player. Purchasing CXO will propel COP to the first rank in the Permian.
In the Devon WPX merger case, both companies are primarily active in the Permian Basin, though outside of the Permian, the two companies' operations do not overlap. Devon is active in the Anadarko, DJ and Eagle Ford Basins, while WPX is active only in Williston Basin. A combined company would be more diversified across all tight oil basins.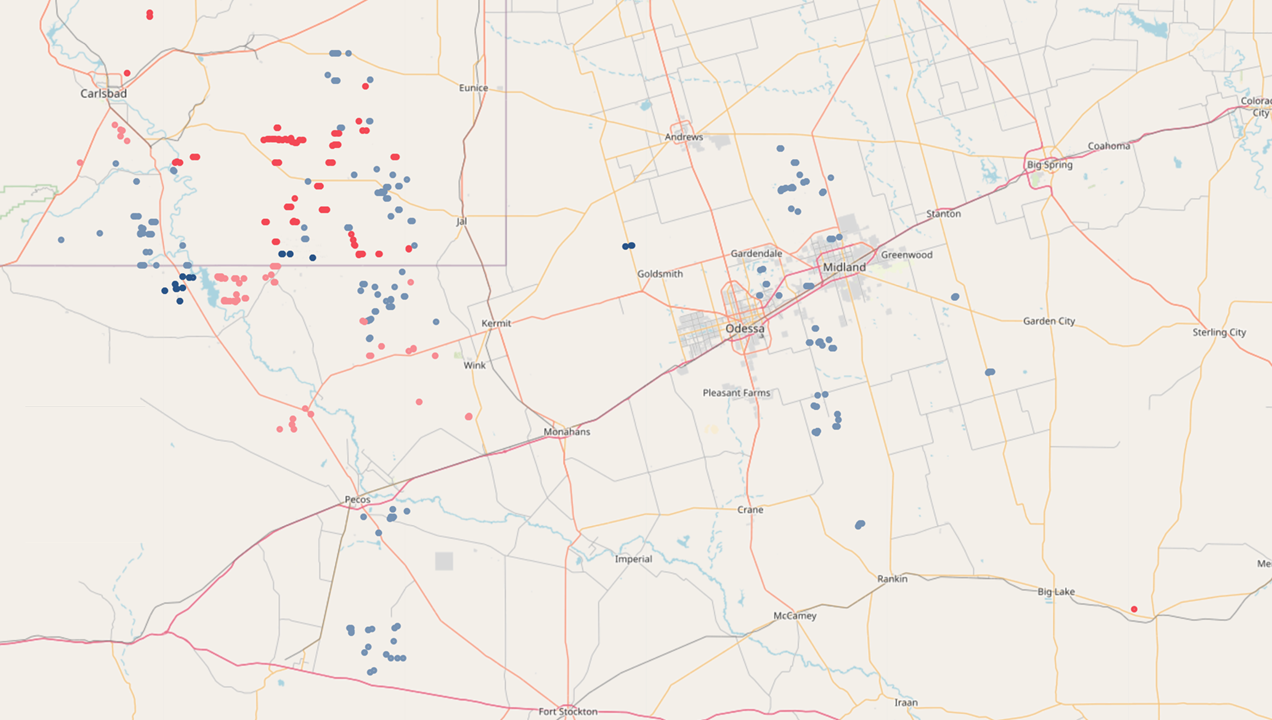 Figure 2. Devon and WPX, Conoco and Concho well completions in the Permian Basin since January 2019 (Source: Kayrros)
Response to COVID: WPX halted completions for two months while Concho kept a steady stream of completions
Since the COVID pandemic, operators across the US abruptly scaled back completions and even shut in wells to curb oversupply amid drastic demand losses and concerns over tank tops — the threat of rising crude oil inventories bumping against logistical bottlenecks and storage reaching capacity. Comparing Devon and WPX responses to the pandemic, Devon appeared more resilient during the toughest months. Kayrros data show Devon has maintained a minimal level of completions, but did not stop operations altogether. After falling in March and April, overall completions for all operators did not increase again until July. WPX cut completions to zero for two months at the height of shutdowns and ongoing demand suppression. After completing no wells in May and June, WPX began to increase completions again in July.
Concho and Conoco had drastically different strategies during the pandemic. Conoco halted operations for four months, only returning to completions in September. Its target acquisition, Concho, proved more resilient at the peak of the pandemic, maintaining more robust completions than any other company.
Devon stands to gain from WPX's more efficient drilling and completions times
Despite similar completion counts and activity in the Permian Basin, Devon lags WPX in terms of drilling and completion efficiencies. On average, Devon took 33 days longer to complete wells, due in large part to longer DUC durations, but also slower completion timing.
Conoco and Concho share very similar drilling efficiencies and total spud to completions times. Conoco completions were considerably faster than those of Concho, however wells were left uncompleted for longer. Conoco may not benefit from Concho's operating speed, but rather seek to increase its geographic footprint.
Superior Energy Services was Devon's top OFS supplier in the Permian; Halliburton for Conoco
When it comes to service providers, the bulk of Devon's completions in the Permian have been performed by just two service companies, NexTier and Superior, with Superior having the majority of work with Devon in 2019 until financial woes brought its activities to a halt in 2020. (NexTier was formed in October 2019 from the merger of Keane & C&J Energy Services.) Neither of these two OFS companies has performed any work for WPX in the Permian, at least since January 2019. By contrast, WPX has preferred smaller service companies and most completions have been performed by a variety of OFS companies. There has been virtually no overlap between the companies except for Schlumberger, a marginal provider to both companies. Whether the shorter spud-to-completion cycles of WPX result primarily from the nature of its assets or its operational excellence remains to be seen. If the latter, such efficiency gains as Devon might be able to achieve from merging with WPX could lead it to revisit its operational and OFS arrangements.
In contrast with WPX and DVN, CXO and COP share a dominant OFS provider: Halliburton. Sharing a preferred service provider may facilitate consolidating operations between the two companies. Conoco and Concho have similar drilling and completions efficiencies and may not be a reshuffling of service providers, but rather the merger's main purpose is to gain territory in the Permian.
To learn more about Kayrros E&P Intelligence click here.